"… a state of well-being in which the individual realizes his or her own abilities, can cope with the normal stresses of life, can work productively and fruitfully, and is able to make a contribution to his or her community." 
"is not just the absence of mental disorder."
– WHO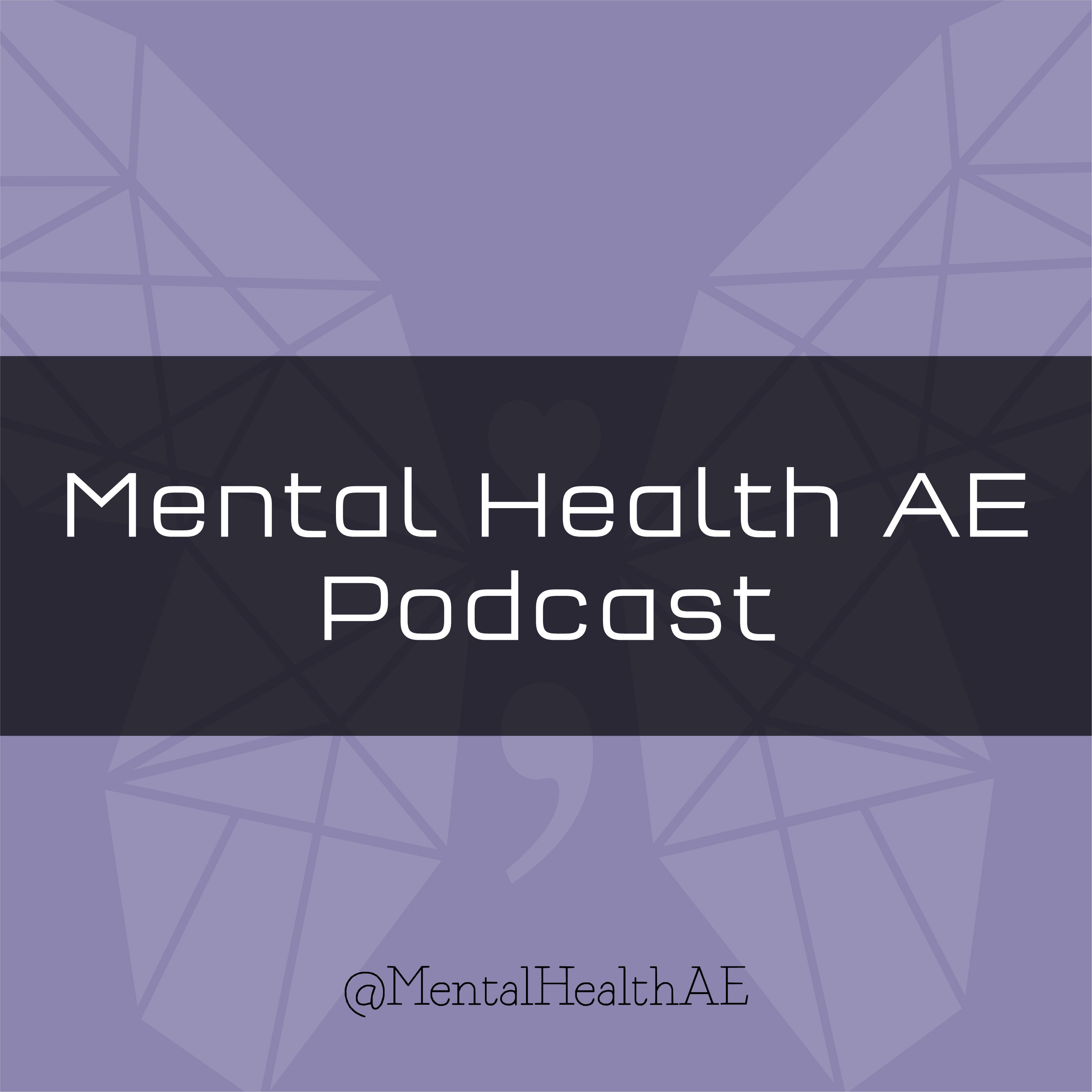 Mental Health AE
MHAE is a UAE based mental health and wellness initiative, with the aim to create awareness and provide a safe space as well as access to information and resources. Follow us on our Instagram and check out our website.
https://mentalhealth.ae/
https://www.instagram.com/mentalhealthae/
Tuesday Talks – Breaking the Silence on Domestic Abuse
Anna is a survivor of and expert on violence against women, and certified mental health first aider. She is committed to raising awareness about violence against women and its impact on mental health. Anna opens up and shares her story of surviving domestic violence and escape to freedom in the hope of empowering others to speak up and get help.
And has served as a member of renowned non-profit, Maitri India, is a former spokesperson for Creative Services Support Group (CSSG) and felicitated by SRL Diagnostics as a Woman of Substance in 2015. An activist and speaker Anna works with individuals, groups, and organizations while empowering others to live their bravest and most free life. Anna has been featured for her work and story on BBC India, Gulf News Femina Magazine, Hauterfly, and more.
Talking Points-
– Life as a domestic violence victim (My story)
– The healing journey (Mental health implications, getting help)
– The silver lining + lessons learned (value of life, new beginnings, resilience, empowerment, making a difference – purpose for the pain)
– Stigma & discrimination against domestic violence victims/survivors
– How victims can get help in the UAE
– How survivors can overcome abuse-related trauma in the UAE
MHAE Website | https://mentalhealth.ae/
MHAE Instagram | https://www.instagram.com/mentalhealthae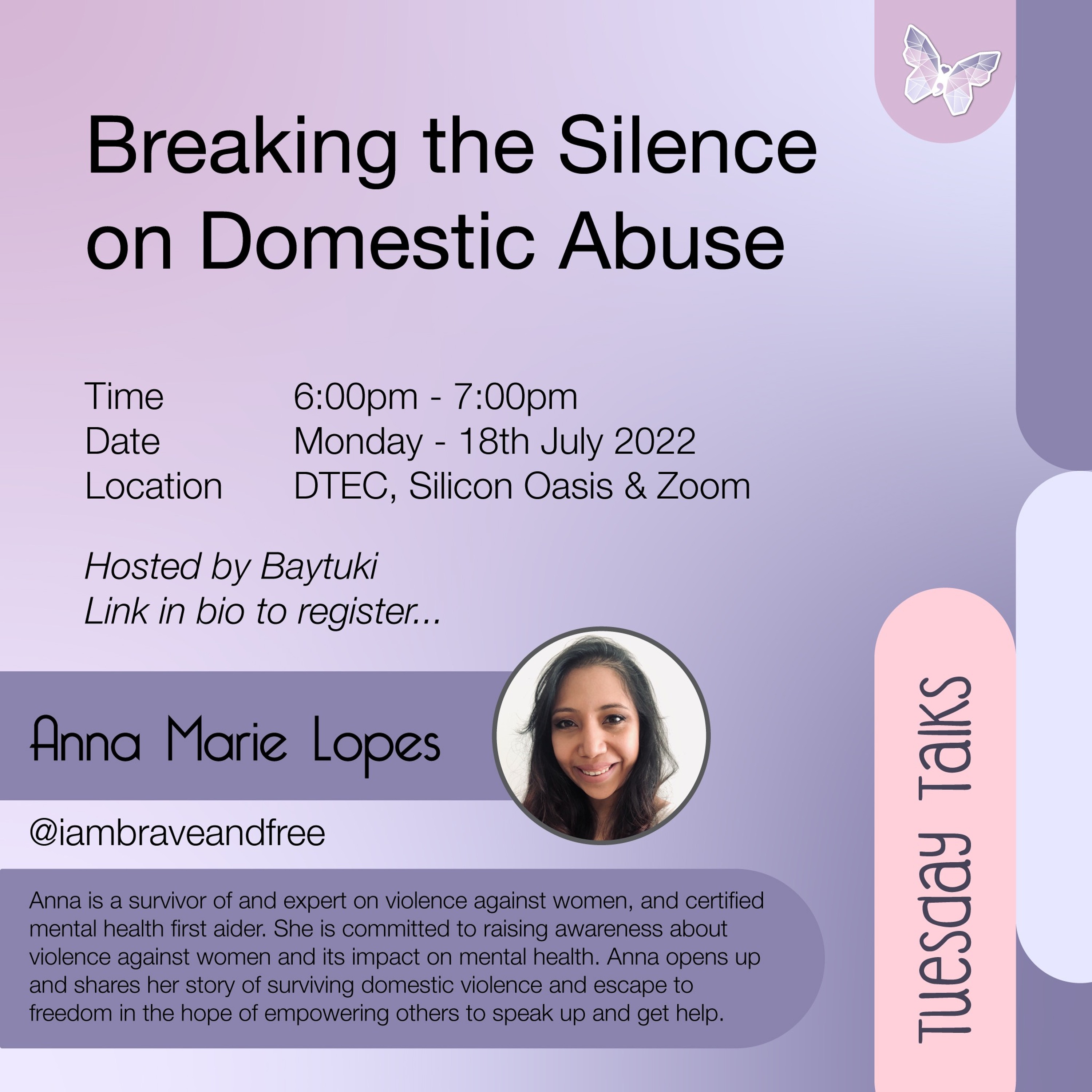 Search Results placeholder
So what does one normally do when they deal with mental health issues and end up married? Obviously build up walls, close your darkness away, bottles things up until you can't handle it anymore and then breakdown in front of
Read More »
It's natural to go through ups and downs in life. Sometimes you bounce right back when you're feeling down. Other times, you may need help to recover and return to feeling like your usual self. So how can you tell when you need help? The
Read More »
Follow us on our Meetup Page
1 in 5 people are impacted by mental health issues.
Our aim is to create awareness and provide resources. Our meetups are a safe space for you to come and share and listen.
We host a "wellness circle" on a regular basis, join us on our meetup page to stay informed.